The YCC prefix is more than a mere name abbreviation in a pedigree. It's a representation of the program and product that it stands for. With more than 50 years of family breeding cattle, and more recently 25 plus years of breeding registered Angus and SimAngus. In multiple generations of cow families, you will notice that in the pedigrees, the YCC prefix shows up on the bottom side of pedigrees consistently and far back in previous generations. As time has proven, you may also notice the implementation of "in herd" sires of a more frequent use. Yes, some of it may be random and from a "cleanup" standpoint,  but more often, we are incorporating selected matings to stack proven and productive cow families back in to each other. This is assurance to ourselves, and especially you our customers, that the cattle and maternal genetics that you implement in your own programs have been from cows and sires that have been born and developed in this environment, time tested, culled on, and proven for productivity and function for traits that affect YOUR bottom line.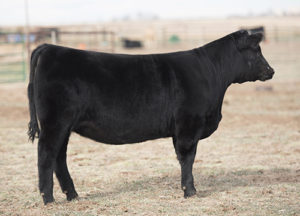 ____
Yearous Cattle Co. is a family owned and operated cow-calf operation in Morgan County.
The ranch's story began 80 years ago, when owner Duane Yearous' grandparents began farming on Colorado's eastern plains. And 50 years ago, his parents founded a cattle-feeding operation that evolved into today's Yearous Cattle Co.
Located southwest of Fort Morgan, the ranch is home to 250 cows. From late spring through fall, the cows are on both native dryland grass and irrigated pastures where corn and alfalfa grow. Winter through early spring, the cows feed on cornstalk fields.
Three generations of the family are involved in the ranch's operations. Duane Yearous assumed the ranch's management in 2000. Previously, he concentrated on the ranch's performance data and record keeping; breeding decisions; and day-to-day operations. Duane's brother Kent Yearous and their mother Sandra are involved in daily activities, workload and decision making.